Welcome to the second largest city in Slovakia
Kashov (Košice)
Košice is the second largest city in Slovakia with a population of around 240,000. The capital of culture, named in 2013, is located in the east of Slovakia and is crossed by the Hernach River and borders on the Slovak Ore Mountains. Among other things, it is the cultural and economic centre of eastern Slovakia and is equipped with an international airport and extensive rail connections.
With over 20,000 students, Košice is a young and vibrant city with a great selection of affordable bars & restaurants. Košice was also voted the best European city for sports in 2016. The cost of living is lower than in German-speaking countries. Experience shows that 300-400€/month excluding rent is enough to live on.
Košice is home to numerous parks, caves, gardens and a zoo, which are perfect destinations for day trips. Outdoor activities such as canoeing or rafting are also offered in the immediate vicinity.
Ruzin is a reservoir on the Hernach River where, among other things, various water sports are offered. There are several hiking opportunities in the surrounding region, including the Sivec (781m high), which offers a breathtaking panorama of the reservoir.
The botanical garden on the "red mountain" was opened in 1950 and presents over 4000 different plant species. Košice is also home to the largest zoo in Central Europe. Visitors can see over 100 different animal species. One of the special features of the zoo is its own herd of Hutsul horses.
Are you interested in starting your studies in Kaschau?
Find out now about the further application procedures.
Convince yourself of the perfect study location for your medical studies
Study in Kashov!
The Faculty of Medicine at Pavol Jozef Šafárik University in Košice has been in existence for 70 years. Since 1948, over 12,000 doctors have been trained there. The international and Europe-wide recognised English-language degree programme has existed since 1992 and currently enables students from over 40 different countries to start the 6-year medical degree programme there.
The university's teaching building is located right next to the university hospital, which provides a unique and practical education.
We will find the right accommodation to suit your wishes!
Living in Kashov
The search for accommodation can be very stressful, especially at the beginning of the semester. Due to the high demand and the limited number of flats, it is important to know your way around Kaschau in order to find the best flats close to the university in time.
Part of our comprehensive range of services is therefore the support in finding a suitable flat in Kaschau. This means that you have already completed the often most stressful part of your studies with our help and can fully concentrate on your upcoming studies at the medical university in Kaschau. Through many years of cooperation with leading real estate agents, we are always one step ahead and can thus find the right accommodation, individually tailored to your needs and wishes.
It is important to us that we always accompany you to view flats, as the language barrier can often be an obstacle at the beginning. We also make sure that the flat, location, landlord and rental contract meet your expectations.
The pictures are of flats of our medical students in Kaschau, which are about 3-5 minutes' walk from the university.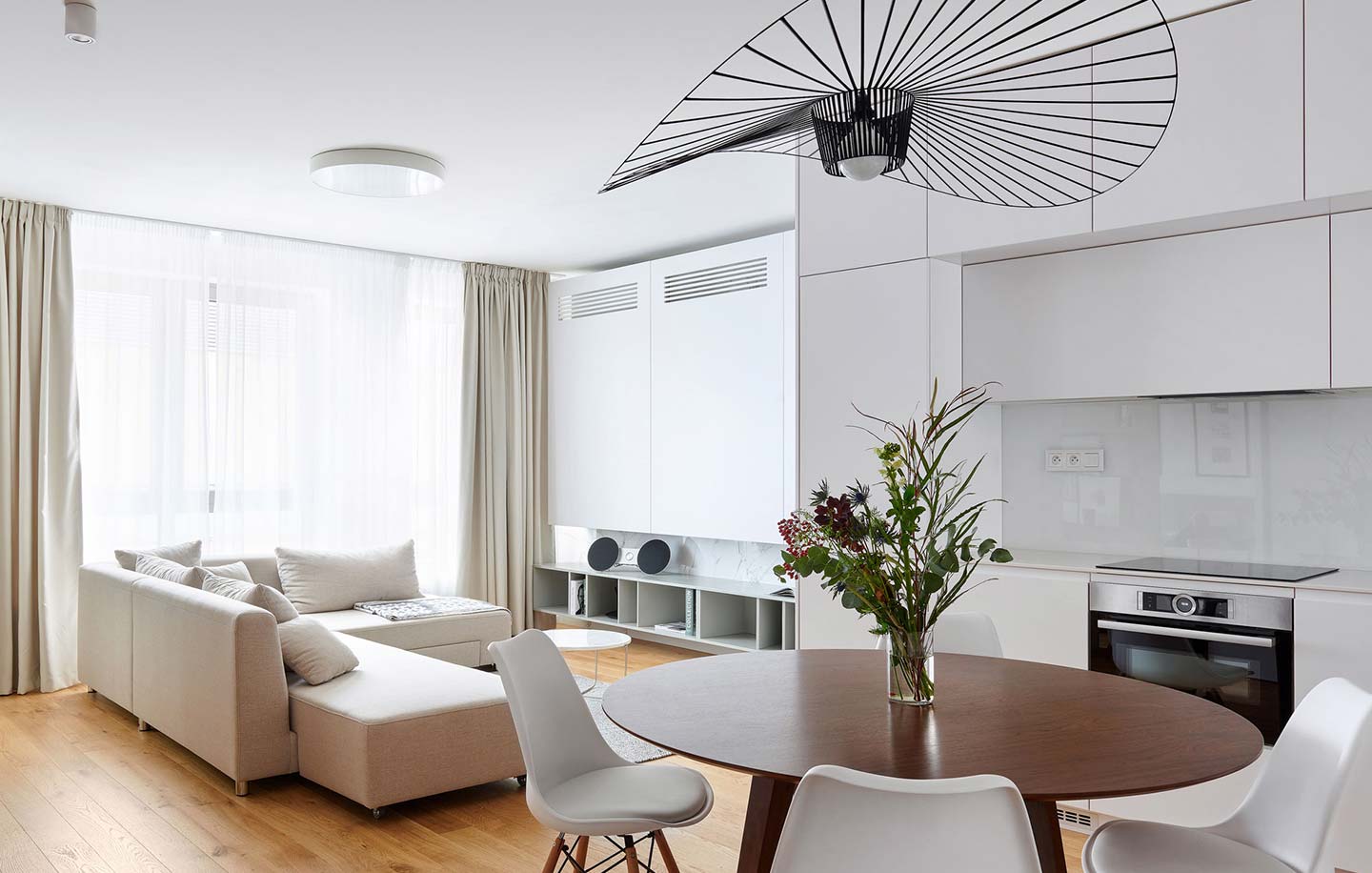 Rental prices for flats near the university
including internet & running costs near the university
1 or 2 room flat: approx. 450€/month
3-room flat (shared flat for 2): approx. 750€/month
4-room flat (shared flat for 3): approx. 1,000€/month